Adding Functionality to WordPress with Plugins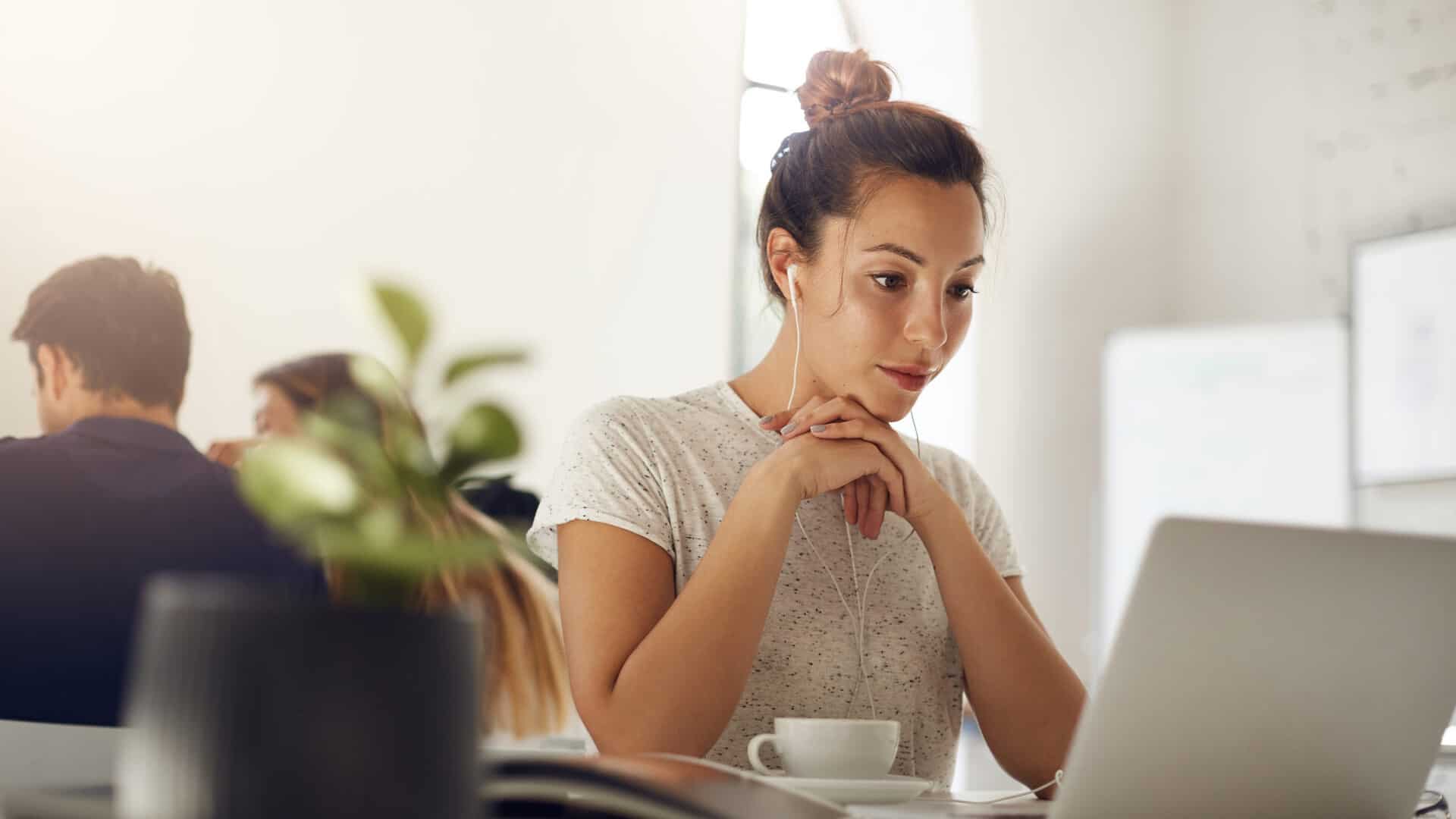 WordPress is a prominent platform that empowers millions of websites in web development and is the primary tool we use to develop our client's websites at Chillybin. As you create a feature-rich website, you might wonder, "How can I enhance my WordPress website's capabilities?" Well, this article is here to guide you through the process. After reading, you'll understand how plugins can transform your WordPress experience.
Incorporating Power with Plugins
Plugins are magical tools that allow you to add new features and functionalities to your WordPress website without requiring extensive coding skills. They are essentially small software components that can be easily installed and activated, instantly providing your website with enhanced capabilities. Whether you want to improve performance, enhance security, or add unique features, plugins offer a flexible and user-friendly solution.
Plugins: The Swiss Army Knife of WordPress
Now, let's delve into the details. This article will explain how plugins work, their benefits, and how to choose the right ones for your specific needs. By the end, you'll have a solid grasp of how to harness the power of plugins to elevate your WordPress website.
A Detailed Explanation: Unleashing the Power of Plugins
Understanding Plugin Functionality
Plugins serve as extensions that modify or enhance the core functionality of your WordPress site. They can be likened to apps on a smartphone – each one performs a specific task or adds a particular feature. Whether you're looking to optimise your site for search engines, create beautiful image galleries, integrate social media, or add contact forms, there's a plugin available for nearly everything.
Installation and Activation
The process of adding a plugin to your WordPress site is remarkably straightforward. From your WordPress dashboard, navigate to the "Plugins" section and click "Add New." Here, you can search for a specific plugin or explore various options by category. Once you find a plugin that suits your needs, click "Install Now," followed by "Activate." Congratulations, you've just integrated new functionality into your website!
Evaluating Plugin Quality and Compatibility
Not all plugins are created equal. When choosing plugins, consider the developer's reputation, user reviews, and how frequently the plugin is updated. Outdated or poorly-coded plugins can lead to security vulnerabilities or compatibility issues with your WordPress version. To ensure a seamless experience, stick to well-established, actively maintained plugins.
Here's Everything Else You Need to Know
Now that you have a foundational understanding of plugins, it's time to explore the vast world of plugin options available. From essential plugins that every website should have to specialised plugins that cater to specific needs, the WordPress plugin repository is a treasure trove of possibilities. In the following sections, we'll delve into the top plugins for various categories and guide you through their installation and setup.
Optimising Your Website: Must-Have Plugins
Admin Columns Pro
Streamline your WordPress admin experience with Admin Columns Pro. Customise and organise your admin columns, making managing and editing your content easier without navigating multiple screens.
Advanced Custom Fields Pro
Elevate your site's customisation capabilities with Advanced Custom Fields Pro. Create and integrate complex custom fields, enabling you to tailor your content, templates, and user experience exactly as you envision.
Beaver Builder & Beaver Themer
Unleash your creativity with Beaver Builder and Beaver Themer. Craft visually stunning and responsive layouts using Beaver Builder's drag-and-drop interface, while Beaver Themer takes your site's design and functionality to the next level.
Better Search Replace
Simplify finding and replacing content across your WordPress site using Better Search Replace. Save time and ensure consistency by swiftly modifying text, URLs, or other data.
Easy Table of Contents
Enhance your long-form content's navigation with Easy Table of Contents. Automatically generate interactive and user-friendly tables of contents, enabling readers to jump to the sections they're interested in quickly.
Fluent SMTP
Ensure reliable email delivery with Fluent SMTP. Seamlessly configure your WordPress site's email settings, enhancing communication and preventing essential messages from getting lost in spam folders.
Fluent CRM
Manage customer relationships effectively using Fluent CRM. Automate marketing campaigns, track interactions, and nurture leads to enhance engagement and build lasting connections.
Fluent Support
Streamline customer support processes with Fluent Support. Provide timely assistance, track inquiries, and maintain a robust support system to enhance user satisfaction.
Gravity Forms
Simplify form creation with Gravity Forms. Build interactive and customised forms for various purposes, from contact forms to surveys, while integrating with third-party tools.
Gravity Perks
Extend the functionality of Gravity Forms using Gravity Perks. Access a suite of powerful add-ons that enhance form capabilities, from conditional logic to advanced input controls.
Lana Downloads
Optimise your media management with Lana Downloads. Facilitate efficient file distribution and tracking, making managing downloadable content for your audience easier.
Perfmatters
Boost your website's performance with Perfmatters. Fine-tune various optimisation settings, reduce unnecessary scripts and accelerate loading times for an improved user experience.
Redirection
Maintain seamless site navigation and user experience using Redirection. Manage 301 redirects, track 404 errors, and ensure visitors effortlessly find the content they want.
SEOPress
Enhance your site's SEO strategy with SEOPress Pro. Access advanced tools and features to optimise your content, improve search engine rankings, and drive organic traffic.
Shared Counts
Promote social sharing and engagement with Shared Counts. Integrate stylish and customisable social sharing buttons, encouraging visitors to spread your content across their networks.
Stream
Gain insight into your site's activities and changes with Stream. Monitor user actions, content modifications, and system updates to ensure accountability and security.
Sucuri Security
Safeguard your website from threats with Sucuri Security. Implement robust security measures to secure your site, including malware scanning, firewall protection, and intrusion detection.
WordPress Popular Posts
Highlight your most engaging content using WordPress Popular Posts. Display your site's trending articles and boost user engagement by showcasing posts that resonate with your audience.
WooCommerce
Create and manage your online store effortlessly with WooCommerce. Access a powerful e-commerce platform that enables you to sell products, manage inventory, and offer seamless shopping experiences.
WPML
Expand your site's reach to global audiences with WPML. Easily translate and manage multilingual content, ensuring your message is accessible and resonates with diverse users.
WP Search with Algolia
Enhance your site's search functionality with WP Search and Algolia. Deliver lightning-fast search results and improve user experience by enabling users to find the content they're looking for quickly.
WP Social Ninja
Streamline social media integration with WP Social Ninja. Automate posting, track engagement, and manage multiple social media accounts from a centralised dashboard.
WP Rocket
Accelerate your website's loading times with WP Rocket. Implement caching, optimise images, and apply performance enhancements that create a smoother and faster browsing experience for your visitors.
Final Thoughts: Empowering Your WordPress Journey
In this article, you've embarked on a journey to understand the incredible potential of WordPress plugins. These powerful tools empower you to enhance your website's functionality, optimise its performance, and engage your audience effectively. By selecting the right plugins and integrating them seamlessly into your site, you're taking a significant step towards creating a feature-rich and user-friendly online presence.
So, as you continue to develop your WordPress website, remember that the world of plugins is at your fingertips. Whether you're a beginner or an experienced developer, these tools can transform your website into a dynamic and engaging online platform. Embrace the power of plugins and watch as your WordPress website evolves into something truly exceptional.
If you're excited to unlock the full potential of your WordPress website, Chillybin is here to help. Our skilled web designers and developers are ready to turn your ideas into reality. Whether you want to enhance your website's functionality, revamp its design, or optimise its performance, we've got you covered. Don't hesitate to reach out for any web design and WordPress inquiries. Contact Chillybin today and create a remarkable online presence that stands out!
FAQ